Crowsong is a tiny black she-cat with a white paw and ice blue eyes.
Description
Edit
Appearance
Edit
[DRAFT] Extremely small in size, and a identical twin sister to Ravenstar. Short and somewhat scruffy fur resembling that of a crow, ice-blue eyes that are surprisingly warm, coal black fur, a single white right paw, a tear in the side of her right ear, slender build with a lack of strength, more or less built for speed and stealth.
Personality
Edit
[DRAFT] Very happy-go-lucky and not the great at thinking before she acts. Crowsong's very jolly and supportive, and tends to get a little too caught up in her own dream world. She frequently fantasizes about having a loving family to call her own, with a strong and supportive tom as her mate. Fortunately, Crowsong has an aggressive tendency to protect those she's close to, particularly her twin sister, Ravenstar. She's also very supportive of those she cares about, but tends to be easily frightened when faced with what she cannot handle and gets overwhelmed. She's also somewhat sneaky, but tends to tell Ravenstar everything. Oops!
Coming Soon
Kithood & Adolescence
Edit
Coming Soon
Adulthood
Edit
Coming Soon
Coming Soon
Relationships
Edit
Coming Soon
Love Interests
Edit
Coming Soon

Coming Soon
Coming Soon
Coming Soon
Coming Soon
Coming Soon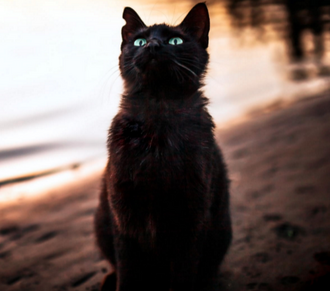 Character Pixels
Edit
She's the twin of Ravenstar.
Despite frequent grooming efforts, Crowsong's fur always maintains a crow-like "scruffy" appearance.
Community content is available under
CC-BY-SA
unless otherwise noted.